Metal information
Aura Jewellery is careful only to use metals from companies who adhere to the EU Nickel Directive.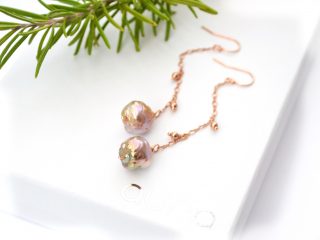 Earrings are made using sterling silver or gold filled studs and earwires unless otherwise stated. Please read the individual descriptions on each piece of jewellery detailing its composition.
A variety of metals is used for caps, clasps and wire to wrap the stones and crystals. These will include silver plated copper wire, brass, sterling silver, 14K gold filled and 14K rose gold filled components. Again, please read individual descriptions of each jewellery piece.
Unless otherwise stated on the jewellery description, earring settings, findings, and pendants are purchased from a 3rd party.
The life of the plating on metals can be prolonged if careful and appropriate care is taken with the jewellery (see section on jewellery care).