About Aura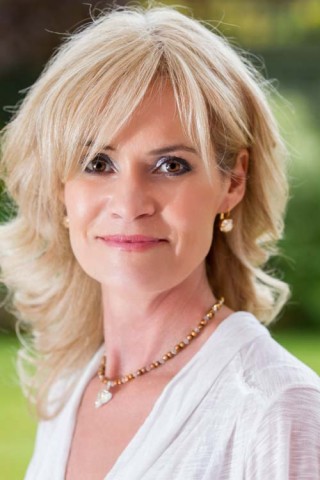 – 'a 

distinctive 

and 

pervasive 

quality 

or 

character; 

air; 

atmosphere:'
In other words, something that surrounds you. Something unseen, but felt by others.
Jewellery is far more than decoration. It is expression; a way to explore confidence, femininity, personality. It is the very essence of your style.
The concept behind Aura is to bring ideas to life using nature and design. Stones, crystals and pearls create endless possibilities. They enable you to surround yourself with beautiful things, and embrace your own uniqueness.
About me
I'm Tracy Hyde, the owner of Aura.
I began my career in acute nursing, driven by the desire to support people through challenging times in their lives. Working initially in surgery then in Acute Pain Management, the best possible experience for our patients was always our ultimate goal.
A love of fashion, creativity and style was ever present throughout my career, and towards the latter end I started to explore my own creative capabilities. I was presented with an opportunity which was impossible to ignore and after 30 years in healthcare, I stepped away from a much loved profession to a new beginning in the world of jewellery and design.
So fast forward a few years through growth and change and welcome to Aura!
Ever present is my view that you deserve the best possible experience. Accessories really do have the potential to change the way you feel: to create your own unique look. 
And finally in the words of Coco Chanel – 'In order to be irreplaceable, one must always be different'.
What to expect
Much of the jewellery at Aura is made to order.
This enables you to have the perfectly tailored piece, something which 'off the peg' can't offer you. For this reason a  2 – 3 week lead time is needed for your jewellery. Necklaces may take a little longer, and earrings a little less time to complete.
The jewellery on the website pages can all be purchased if you love them as they are, or they can be modified using alternative stones and pearls and your ideas. 
Do you have vintage beaded jewellery which has been handed down in your family but not worn because it is broken, or not quite your style?
Do you have a strand of pearls which needs restringing using silk and traditional methods?
Do you have pieces which you just don't wear anymore? Perhaps Aura can help by redesigning those pieces for you giving them a new exciting life and adding to their story.
You are warmly welcomed for a no obligation complimentary consultation at Aura. Bring your outfits and ideas with you to explore styles and colours. You may be surprised with your choices!
Please contact Aura here today.